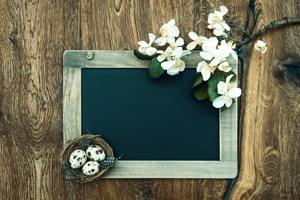 As a web designer and marketing consultant, I've heard the saying "design is the new marketing" more than a handful of times in my career. Enough so that I'm already feeling numb to the jargon and simply want to move on to the meaning.
But this idea that design is in any way a NEW concept is preposterous. Sure, successful companies like Apple have brought renewed attention to putting design at the forefront of the marketing cycle. And folks like Jack Dorsey, co-founder of Twitter and CEO of Square, note that technology is as much about art and craftsmanship as anything.
Design has always been at the core of incredible products and services and will continue to be the driving force behind capturing consumer attention. Whether we're talking about the sleek and sexy new packaging you plan to use for your latest product launch or the graphics you use to welcome new customers online, your overall design should to be well planned and well executed.
Let's first take a moment to flesh out what purpose design really serves. Let's agree that design isn't merely a visual representation of your brand. Rather, it's the mechanism you use to get your customers to feel something. It's the spark that drives an emotional connection to your business, not just a visual attention-grabber.
American poet and memoirist Maya Angelou once wrote
I've learned that people will forget what you said, people will forget what you did, but people will never forget how you made them feel.
If you think about it in these terms, design is the impression you leave on your customers. But this begs the question… How does compelling design help me break through the clutter and capture attention for my brand?
To serve as a guideline for some of the ways companies should approach the concept of design, here are a few best practices to follow:
1) Identify the purpose of your content. Explore in great detail how you want your prospects to react, what you want them to do, what outcome do you want to see happen, and what do you want to achieve. Back to Jack Dorsey, at Square he starts by writing out a mini-play about how a user might use the product. This helps the entire staff, from the engineers to the marketing staff, understand the product use cycle from start to finish.
2) When it doubt, simplicity is the best course of action. You'll serve your brand well to convey your message using the fewest possible words or actions. Whenever possible, eliminate clutter that would otherwise distract consumers from engaging with your brand. Stick to your core message and avoid design decisions that are merely ornamental in nature.
3) Keep things consistent. Face it, both red and green lights are housed in the same streetlight but have distinctly different meanings. Don't send your customers mixed signals by fragmenting the aesthetic elements of your design. Provide a consistent look and feel across all of your consumer touch points and make it easy to associate common feelings surrounding them all.
In thinking about design as an element of marketing, put the customer on a pedestal and work to peel back the complex layers of who that person is at heart. By approaching design in terms of not just actions, but emotions, we begin to create a brand in tune with the people we serve.