Want some coffee? Can I take your coat? How about a foot massage?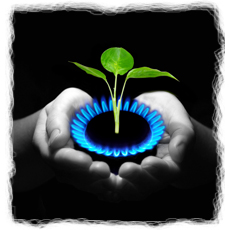 Yep, it's like that. You work hard and deserve a little love. Go ahead and unload those pesky tasks that have been devouring your time and mental focus lately.
You know ~ like creating a website, building your list, designing a drip email campaign, defining your brand, managing your social media and, what else? Oh ya, attracting the customers you need to actually STAY IN BUSINESS.
Minor stuff, right?
…good, we don't think so either.
These things are HUGE priorities and can impact the growth of your business in a not-so-small way. Creating a marketing platform (i.e. not just your website or Facebook page) is what we're here to help you with.
So take a minute and meet the people who help me FUEL THE AWESOME!

Katy Martin is the secret sauce behind much of what you see from Colomark. Almost anyone can make you a website these days. But can they make it really POP off the screen? Katy's rare blend of creative graphic design talents gracefully combine with her left-brained, success-driven marketing approach. She's a rare breed, this one. I'm just happy she even takes my calls. Swapping ideas with Katy is what VISA would consider "priceless!"

Matt Scharf started in the business of graphic artistry when colored pencils were considered "hi-tech" tools. Learning to design logos, corporate identities, print publishing campaigns and marketing illustrations while Thomas Edison was still inventing the lightbulb puts Matt's experience above anyone else I know in the industry. After a client brainstorm session, you'll find his notebook filled with sketches… not words. Impressive!

Erin McDaniel is someone who views the world in 1080p. She can't help but squint one eye and make a little square with her fingers to see how you'd look in the lens… and I would never dare to suggest she change. Her uncanny knack for enhancing websites and your social network through the addition of high quality video is one reason why she's number one on my Roladex of videographers.


Devon Dalzell creates designs that are simplistic, functional & intrinsically involved in a sordid affair with aesthetic appeal. What does that mean? It means she kicks major booty in the world of getting your company's brand looking sharp, clean and something you can boast about. Question: Do you lie awake at night thinking about color and typography? Devon does.