Engagement is the key to boosting your Facebook EdgeRank score. More simply put, getting your fans to interact with your status updates (ie. to 'like,' comment, and share your posts) impacts how many of your fans see your posts.
Brands That Include Photos See Higher Engagement Rates With Those Posts
Digital marketing agency Web Liquid analyzed 16 brands and more than 1,500 brand posts from March to May 2011 to see which Facebook posts saw the most engagement, such as comments and "likes." Web Liquid found that Facebook posts with photos saw a 0.37% engagement rate, higher than posts with videos (0.31%), text only (0.27%) or links (0.15%).
There are lots of other factors that play into whether or not your fans will happily comment and interact with you on Facebook. Check-out this slideshow for lots of great Facebook tips.
No time to get that detailed? Post photos.
Stay Top of Mind!
Bottom line, the reason why you need to post on Facebook is to stay top-of-mind. Imagine seeing a photo of a steaming cup of coffee from that cute little cafe around the corner from your office on the way to work. Imagine seeing a freshly baked cupcake around 11am, just as the mid-morning hunger pains kick in. At 4pm, imagine seeing a photo of a chilled, frosty beer from your local brew-pub – at happy hour prices to boot! Salivating yet? When your customers are trying to decide where to go to cure their cravings, or to answer their problems, make sure you are the first business they think of.
How To A Post Photo To Your Facebook Business Page From Your iPhone
We are HUGE advocates of updating your Facebook business page on-the-go using your mobile phone – and it's especially easy with an iphone.
Here's how: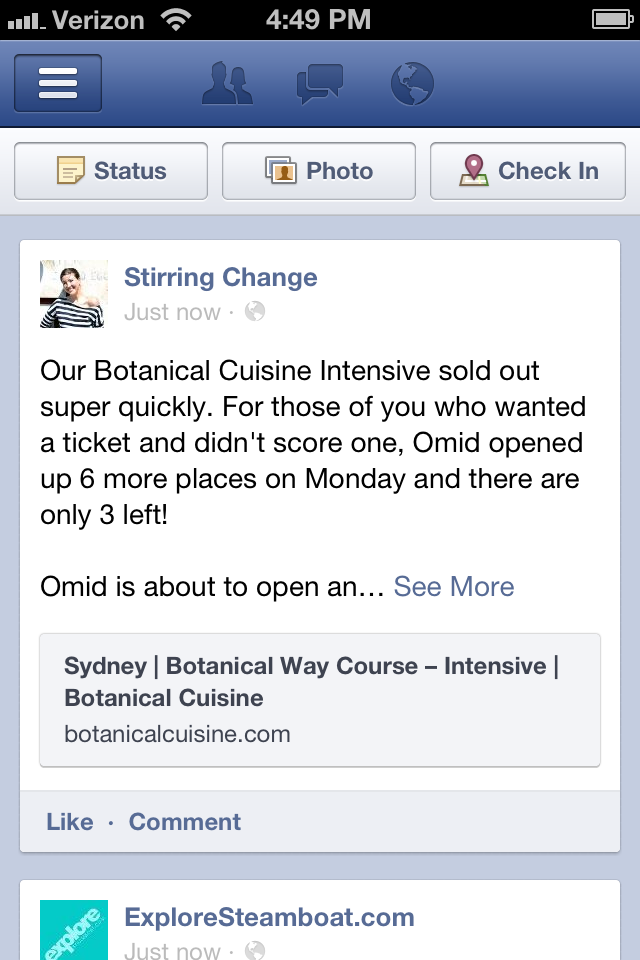 Open up the Facebook App on your iphone and click on the icon that looks like a lined page – or 3 lines on top of each other – in the top left.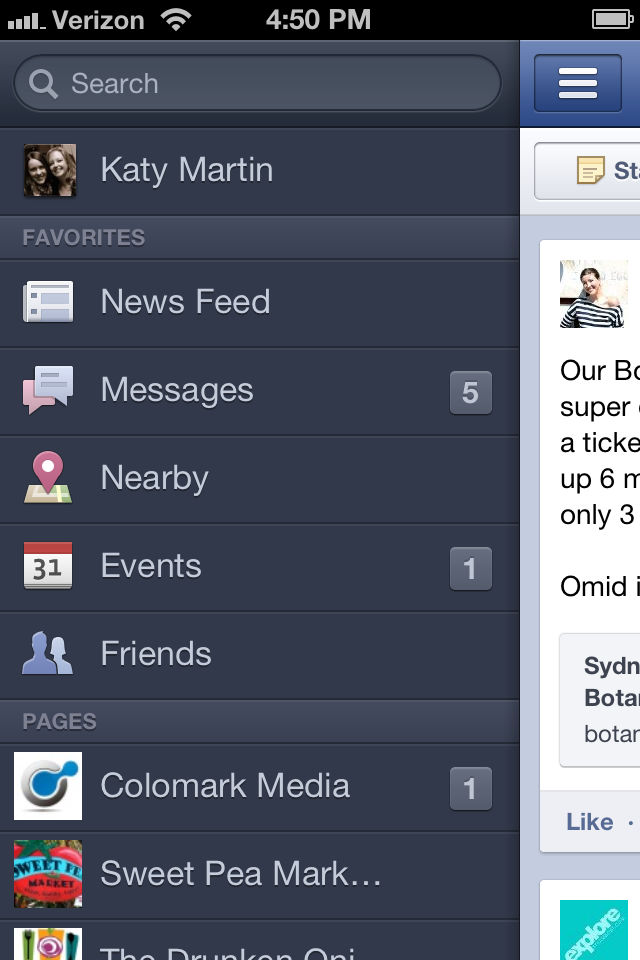 Scroll down until you see "Pages" and click on your page eg. we're going to click on Colomark Media.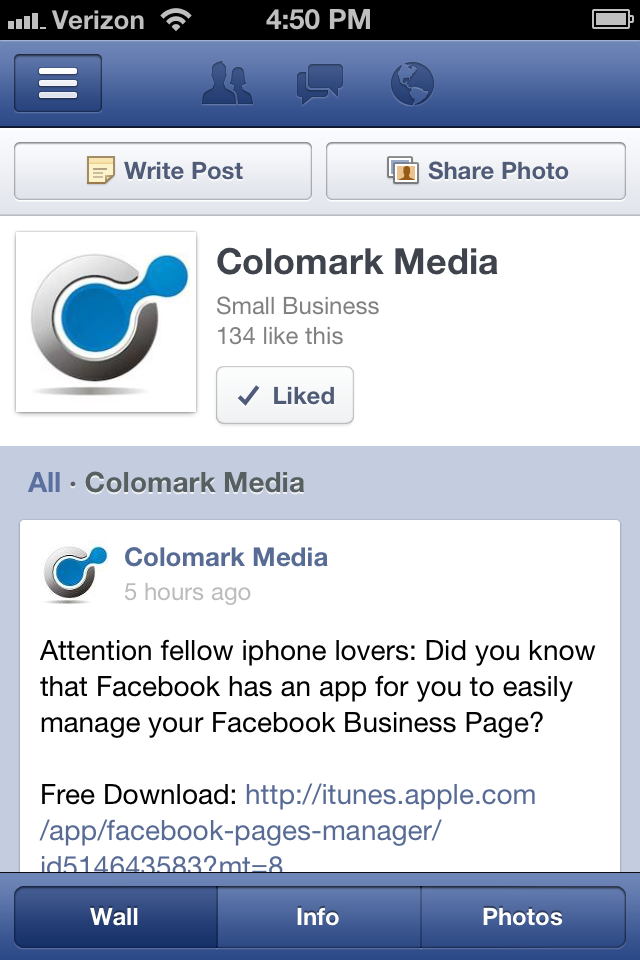 You need to be on the "Wall" tab. Up the top, you will see "Share Photo."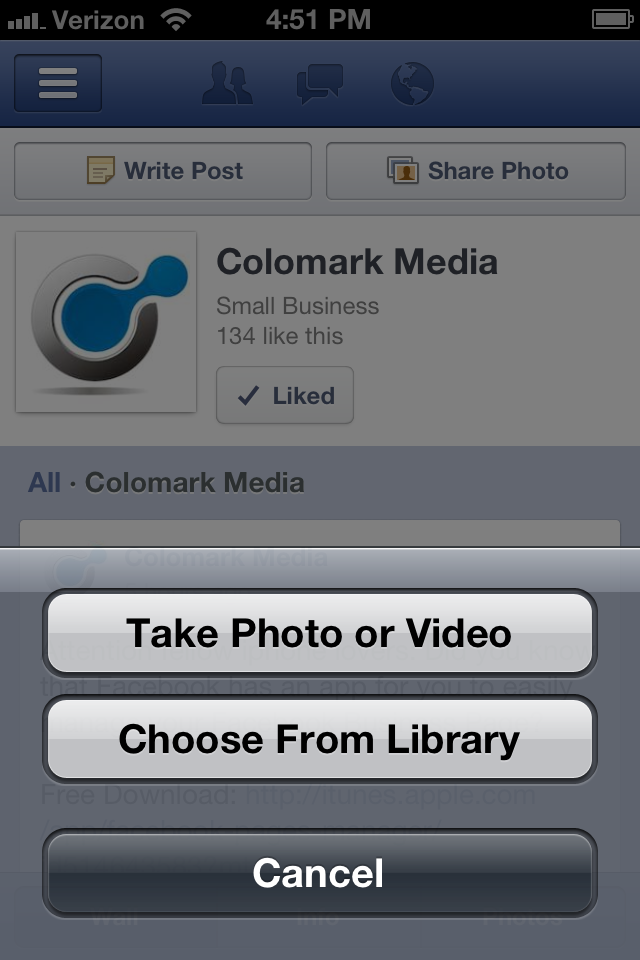 You can take a photo, or choose from your library. In this example, we are going to choose from our library.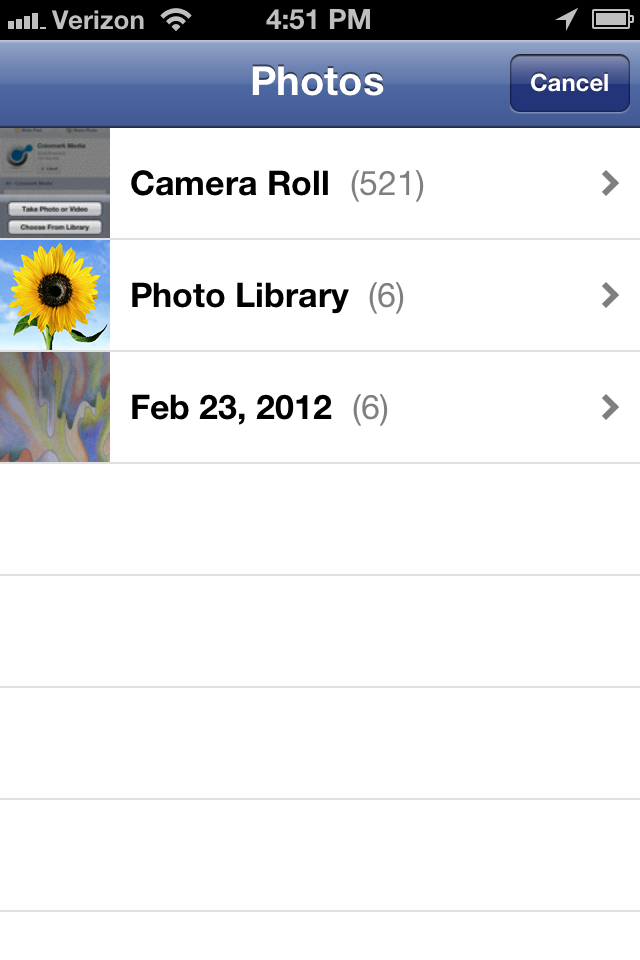 Choose the photo from your camera that you want to upload.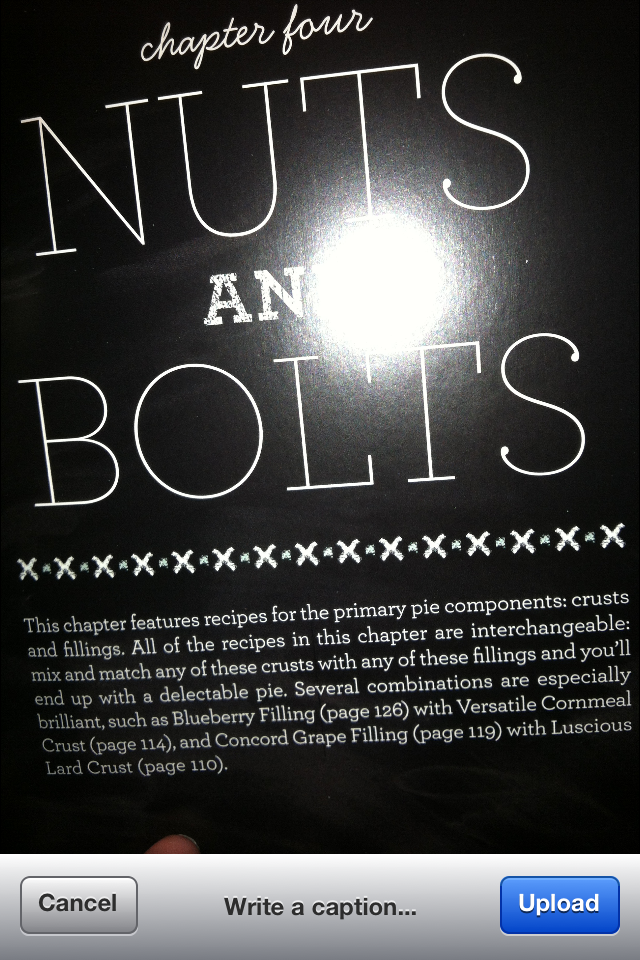 ***IMPORTANT*** Make sure you WRITE A CAPTION as this will be the "Status" update that accompanies your Facebook post. You can also tap the image to Tag anyone who is featured in the photograph.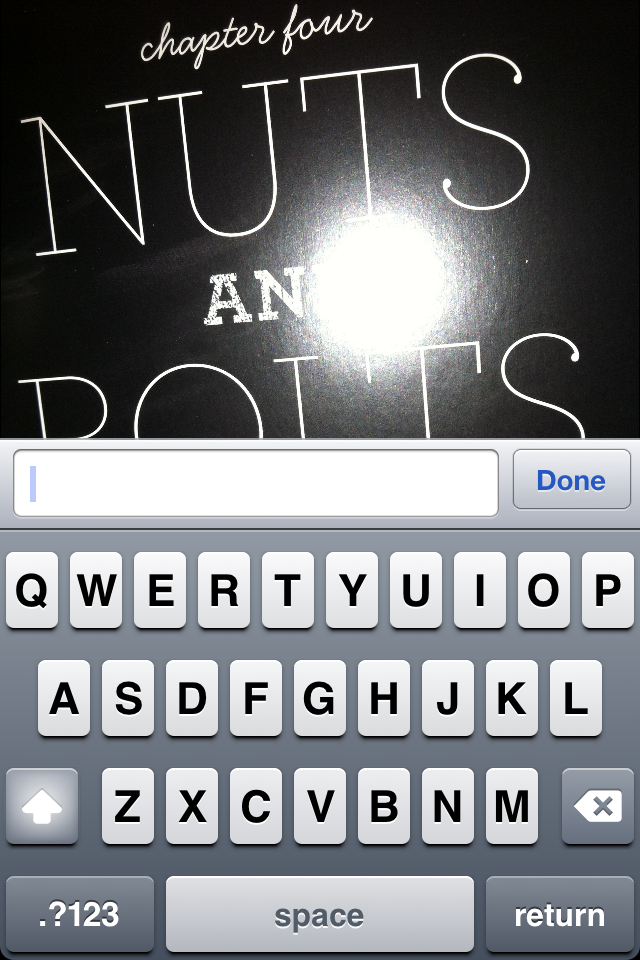 Again – don't forget to write a caption for your photograph so that your photo includes a "Status" update in Facebook.
Then click "Upload" and you are done! It's that easy! You will be returned to your Facebook wall, and you will see your latest post at the top of the page.
Need a Facebook strategy session to turbo-charge your business's success on the world's largest social network! Contact us today.