WordPress Website Development / Simple + Clean Layout / Mobile Site
District 5440 of Rotary International hosts an annual conference each spring and was looking for a unique and crisp way to capture registrations. In past years, conference registrations were sent directly to a form on the District website. But this approach didn't give the organizing committee a chance to explain the theme or really hype up the event. Colomark Media answered the call by launching a site to support the 2013 theme of "Rotary Proud":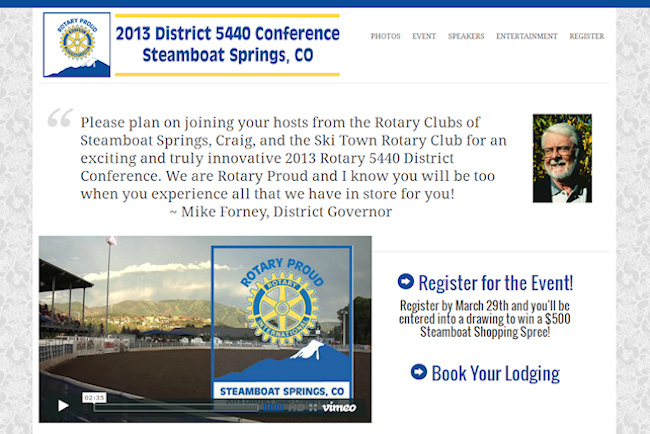 This site was designed with ease of navigation and simplicity in mind. While trying to highlight the various components of the conference for prospective attendees, we didn't want to lose prospective interest with too much distraction. The pages of the site were outlined in such as way as to provide easy flow that's gentle on the eyes, clear call-to-action, and distraction-free content.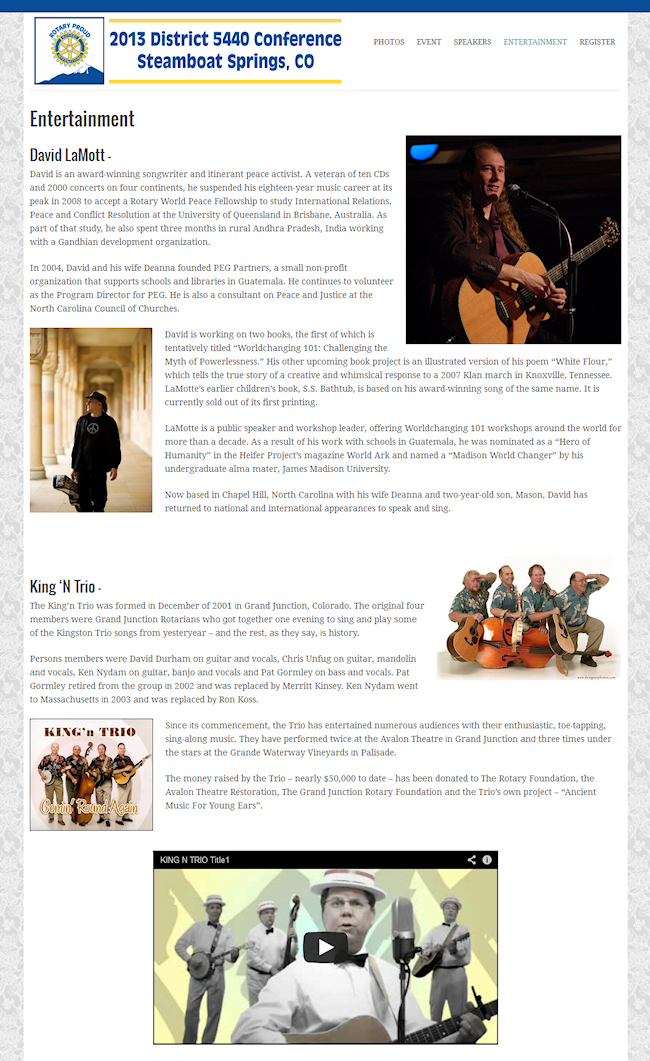 In addition, a mobile version of the website was created to provide the best user experience possible on hand held devices and tablets. The mobile site was designed with a completely separate menu and page content for use during the actual conference dates. These pages highlight things like the daily schedule of events, venue mapping, live Twitter stream, and conference photos taken during the events.