Mobile Responsive New Website / Planned Sales Funnel / Stronger Branding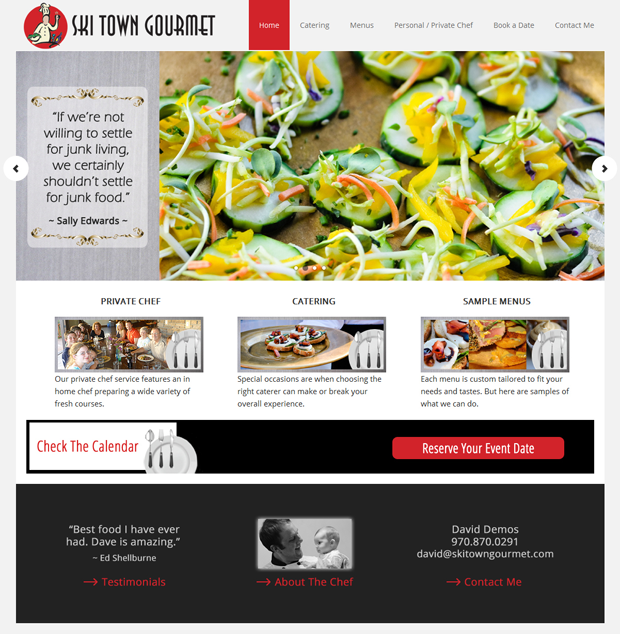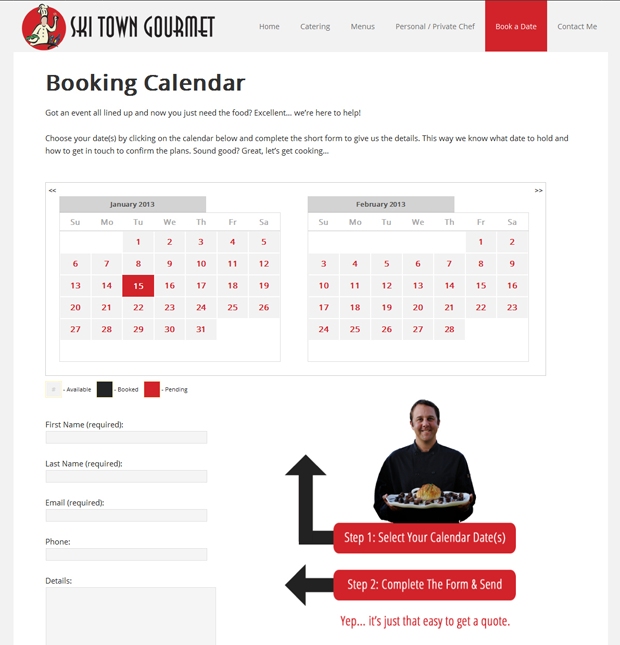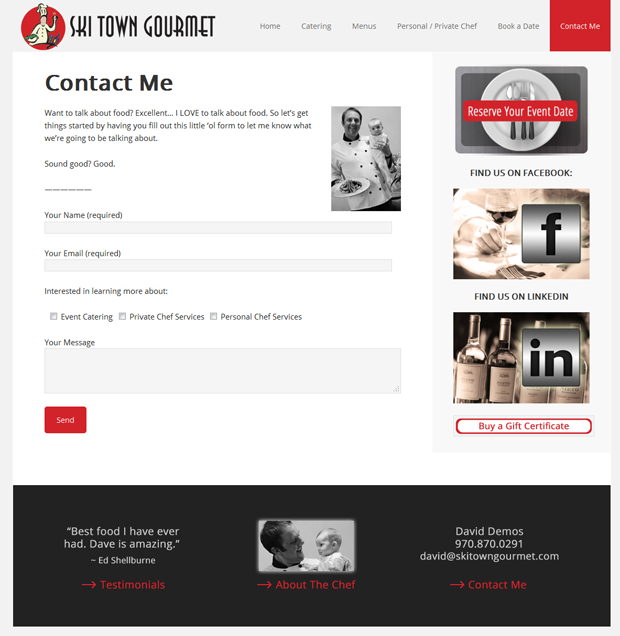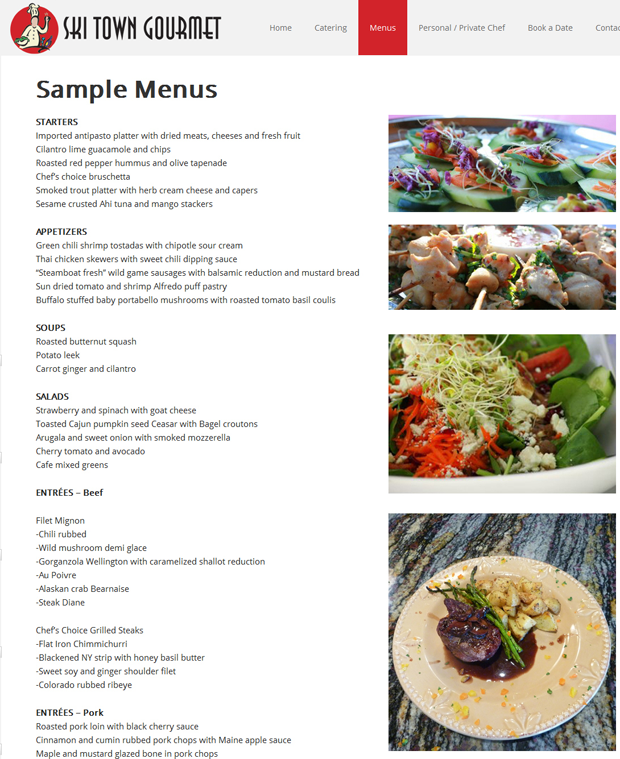 Ski Town Gourmet is a resort destination event caterer who needed a fresh look on the web. His old site lacked proper call-to-action and didn't represent his brand at all. He wanted an "urban / upscale" look to his new site and Colomark delivered.
The new site added features that directly affect Ski Town Gourmet's bookings and sales. Installing a Booking Calendar plugin that displays STG's available dates has cut down on the amount of wasted calls from clients trying to book an already sold out weekend. It also gives prospects an extremely fluid way to reserve a date online and immediately notify Ski Town Gourmet of the new event.
Other features that drive sales for Ski Town Gourmet include strategically placed "Share This Site" buttons which allow interested parties to quickly notify others in the group that they've found the perfect caterer. Bridesmaids and helpful moms can now effortlessly share the site with the prospective bride & groom with just a click of a button.
A gift certificate purchase mechanism was also installed to allow Ski Town Gourmet to now capture sales online. Guests can purchase and pay for gift certificates in advance without the hassle of a phone call and a mailed receipt. This means less work for STG and a better user interface for his customers.
The end result was a site that portrays Ski Town Gourmet as the elegant, friendly, approachable, and delicious business they are. Bookings are up and their competitors are watering at the mouth.