SleepingGiantGroup.com
Wordpress Website Design / Thesis Theme / Responsive Website Design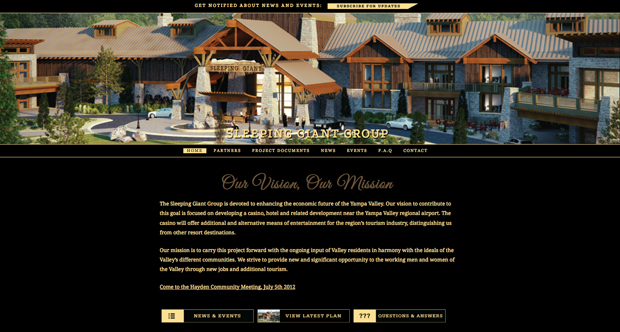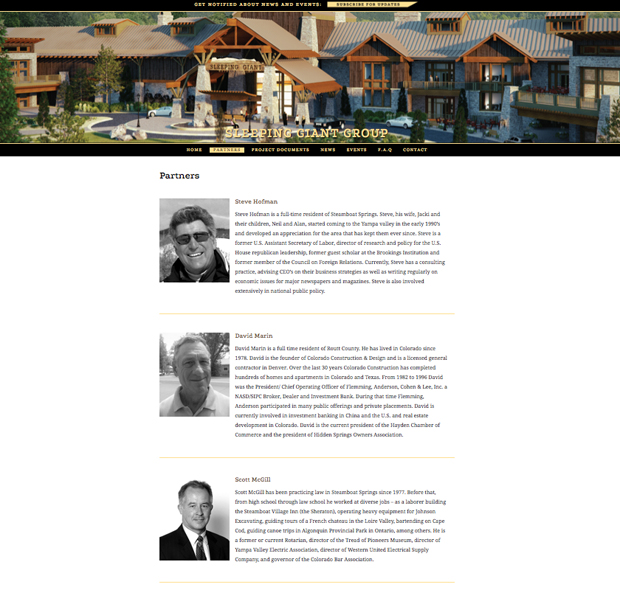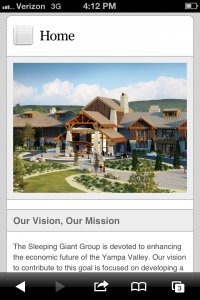 The Sleeping Giant Group announced today the next steps in its efforts to bring a Native-American owned casino to a site adjacent to the Yampa Valley Regional Airport. Part of these next-steps was to release a brand new website — designed and built by us!
We produced a website where Johnny Spillane and his partners can publish content themselves in a professional and timely manner. The Sleeping Giant Group is committed to identify questions about the project from the community; they're taking the time to find the answers; and will, in turn, use the website as a forum to publish answers, project development and documents, and public notices about community question-and-answer events.
This website is built on the WordPress platform using the Thesis Theme – and includes responsive web design and a very simple mobile site.