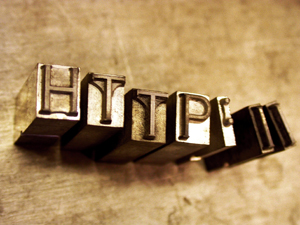 Whoa! I'm sure you're thinking "Wait Dave… you've got it backwards."
Sure, sure… I understand. As most business owners are trained to think, you want your website expense to be as little as possible. You also love the taste of Dom Perignon but can only afford Mums.
You might think that cheaper is better in the realm of web design but I argue that you've got it completely backwards. If you're budgeting too little when hiring your web designer then you're most likely throwing your money away.
Of course, scanning the isles at Office Depot for the cheapest pens and paper might make perfect sense. Finding satisfaction in scoring a new stapler (that just happens to be your favorite color) marked down by 25% is easily justified. And grabbing plain yellow Post-It notes instead of neon green because they are thirty-five cents cheaper seems logical to me.
Yes… adopting a philosophy of getting more for less might very well work when we're talking about writing utensils and office supplies. But when you're looking at your company's online presence… the face of your business on the internet… then getting it cheaper shouldn't be your driving motivation.
There are many valid reasons why you should avoid bargain shopping when looking to energize your company's website. Beyond just the idea that web design should be considered an investment and not an expense, here are a few other reasons why pinching pennies in this realm can get you into trouble. Hiring trained professionals in this arena and trusting them to produce dynamic results will lead to a dramatically better user experience than simply going with the lowest bidder.
Reason #1:
Professional web designers have a process that produces results. If you hire the first freelancer you can get your hands on then sure, you might get a "website" by the end of the project. But professionally trained and experienced designers are the ones who systematically analyze your business needs and solve the problems that are stifling your sales funnel.
Low-level designers will rush to start building without first determining the tools you actually need to generate interest and consumer trust. Professional designers take the time needed to review your design brief, submit layout design proofs, revise proofs as needed, and get approval before moving into the coding and building process. These steps are needed to make sure the finished product is dynamic, memorable, and impactful.
Competitive research, sketching out ideas, and conceptualizing the finished product from the beginning of the project is needed if you have any shot in hell of building a robust website. And ultimately, if done correctly, these tasks take time which is worthy of the appropriate fee.
Reason #2:
Spending the money now on the right designer who can accomplish what's needed to increase your customer interest and boost sales will save headaches and future expenses down the road. I can't begin to tell you the number of clients I've worked with over the years that start the conversation with "Our last designer did this… (fill in the blank here)… and now we're stuck with this… (expletive, expletive, expletive)!"
Hiring a trained web designer with a marketing background will help ensure that the finished website product is done with forethought, planning, and purpose. This in turn gives your website longevity and avoids another redesign in the near future. Paying more for the right designer could save you a lot more money down the road.
Reason #3:
When investing in a new online marketing platform, you want to make sure that your designer has the technical expertise to accomplish your objectives while following the latest trends in design. But just like you wouldn't hire a medical student to perform your open heart surgery, you want to make sure you interview and hire the right professional for the job. Often times, the person best suited for the job will cost a bit more to hire simply because they are worth it.
The cold hard truth is that it takes a lot of training, long hours, and dedication to the craft to become highly skilled in layout design, web optimization, and building valuable user experiences for your customers. And just like any trained professional, they deserve to be compensated in a manner that respects the experience they bring to the table. When you find the right designer for your project there should be no doubt that you're going to get your money's worth in the final product.
———————–
So before you go searching to find someone to build you the least expensive website as compared to the rest, think in terms of the value your web presence provides and the impact it has on your bottom line. Whether you're taking direct orders online, selling your wares through ecommerce, or simply trying to tell your brand's story to prospective clients, there is no substitute for a job well done. And just like you wouldn't necessarily trust the least expensive parachute to use on your next free-fall, you need to be skeptical of any web designer who charges too little.