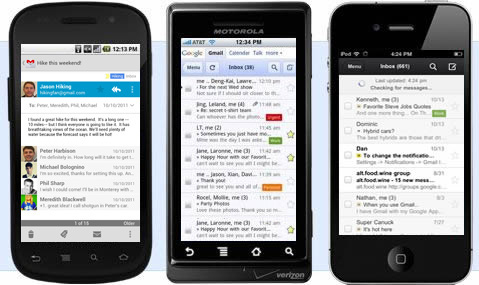 So I got an email the other day.  Ok, in reality I got closer to 50 emails on this particular day but it's easier to start my story by talking in singular.  Don't worry, there's a point coming.
As I'm glazing over the lame copy and same old pre-Christmas boring offer I've read a hundred and thirty-seven times before I become suddenly aware that I'm wasting my time scanning a message I would normally ignore.
Was it because I suddenly grew an interest in back-up data storage?  (that was the offer and yes… I'm on some weird lists, I'll admit).  No, it wasn't.
Was it because the copywriting team at the company in question blew the roof off this one with an incredible "I can't live without this" attention-grabbing subject and headline?  They wish!
No… I was reading this email because I was waiting to meet a friend for a morning of skiing and decided to check my smartphone while I seemingly had nothing better to do.  That's when it hit me.  Email marketing is certainly NOT dead and people actually DO rely on their inbox as a source of information.  Go figure, right?  But maybe, just maybe, the way we receive and read our emails has changed (insert sarcasm here).
Seems like about once a year I read an article from some marketing loud-mouth spouting on about how email marketing is a dying message channel.  I'm sure you've seen or read these articles too, right?
But in 2013, my prediction is that email marketing will only grow stronger.  And after all, the beginning of a new year is the time to write about predictions and expectations so what the hell… here I go.
I hope these mashed-up and modified predictions will help make your email marketing a super-swell, nifty little marketing tool once again in the coming year.  I confess, I'm writing this after reading 3 or 4 articles on the subject and mainly just adding my own spin here.
Trend #1) Mobile will be the supreme ruler, "King of Email" in 2013.  According to eMarketer there are over 115 Million smartphone users in the U.S. alone.  That number is predicted to go over the 50% mark of all cell phone users in 2013.  Handheld devices are taking over as the place that most of your customers are consuming email messages.  Therefore, savvy marketers understand that if you're not adapting your emails to display and read properly on a cell phone, your messages will get skipped.
Trend #2) Your content will ALWAYS win the day.  Return Path recently published its findings that marketers account for 70 percent of "this is spam" complaints related to email.  If nothing else, this statistic alone should point to the necessity for targeted emails and offering valuable content.  Providing your subscribers with useful information that they can use to gain some benefit will give your business a green light to their inbox.  It's your clear and transparent communication that will continue to cut through the clutter in the new year.  The days of "batch & blast" are over only to be replaced by "what have you done for me lately?"  So be the Janet Jackson of email marketing and your customers will sing your praises.
Trend #3) Flexible design will rule in 2013.  That's right, I said it.  If you're still operating under the "just email it and they will buy" philosophy then you need a harsh wake up call, my friend.  Responsive layouts will most likely mean giving up some control over how emails look.  Savvy marketers will delve into their campaign statistics to better understand which devices their subscribers read emails and custom tailor messages and layout design to those individuals.
Now if you tend to agree with these predictions for email marketing in 2013 then I ask… What are you going to do about it?  Perhaps these tools will help get you started in the right direction:
Mailchimp – Free to get started with mobile responsive design templates.
Effective Email Marketing Strategies – Lynda.com training.  Video tutorials that cover building and designing your emails.
60+ Inspiring Email Newsletter Designs – Minimalist, artistic, sleek, vector and more.